---
How to Start a WebMeeting
---
When you logon to your communication system, on the left side, go to the "Meet" tab to get to your WebMeeting.

You will get prompted the first time to allow access to the Camera and Microphone or your headset or computer. Click to allow.
You should have a screen with your camera showing you and a button to Join Now. Click that button to enter a WebMeeting.

To invite someone, you will have options to invite participants when you first open the meeting or you can invite people at any time by clicking the add participant button in the right corner at any point during your meeting. Remember, other participants do not need to have 3CX in order to join your WebMeeting. They can just click on the link, enter their name, and join the meeting.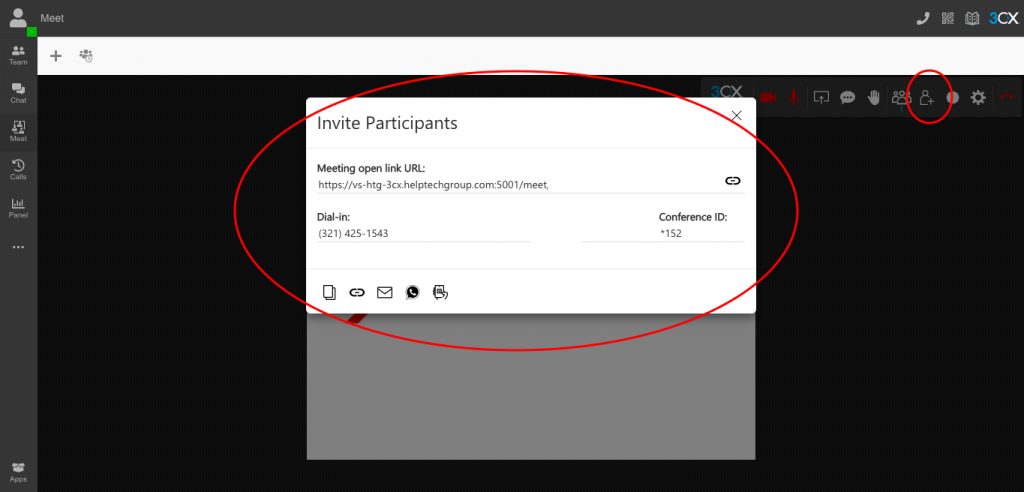 When your meeting is over, just click the red button with the phone to leave and/or end the meeting.
If you have any questions please contact us at help@helptechgroup.com. We are here to get you connected!
For a short video, check out our YouTube video here about starting a WebMeeting