---
How to change your password in your communication system
---
As with a lot of software on the market, some browsers work better than others. We recommend that you use Google's Chrome browser with this communication system to get the best results.
So like many things, this portal of course has a password and when you receive your welcome email, the one generated by the system might not be the most friendly one to try and keep using. So we recommend you change this password to match your current company password used to access the system. To do this, locate your welcome email, if you can't find it contact the Helpdesk and we can send you a new welcome email for your system.
Open the link to your communication system. It will look something like this: https://vs-htg-3cx.helptechgroup.com:5001/webclient/#/login
OR just go to your Google Chrome browser and type in connect.(yourcompanyname).com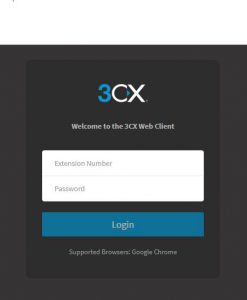 Enter your Extension Number and the password from the welcome email
Go to the left side of the web client screen and click the three dots
Then go to settings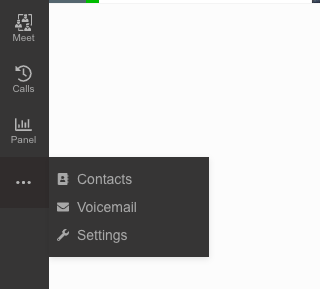 Scroll down and you will be presented with three boxes to fill in old password or the one from the welcome email, and your new password that will need to be filled in twice.
And that's it.
We think keeping this updated with the same logon password you use on a regular basis will help make the communication system more usable no matter where you are working. There are a lot of really good tools to help be more productive both inside and out of the office. Just to mention a few things you can do:
Chat with other users in the cloud, at home or even abroad
Install the Chrome browser plugin and with a headset, you can make and receive calls
You can listen to your voicemails
Schedule a conference call
Create a web meeting with other people, include folks that are not part of your office
Even change settings, like forward your office phone to your cell to not miss a client call
Record new greetings for your voicemail, like out of office until XXX, or on vacation please call extension XXX
If you have questions, please contact us at help@helptechgroup.com. We're here to get you connected!
For a short video, check out our YouTube video here about changing your 3CX password.