---
Setting Up Your Outlook App
---
Here are the basic steps to connect your Outlook email to your Android device.
The exact steps might vary a little depending on your provider, but this should give you a pretty good idea of how it's done.
Go to the playstore app on your device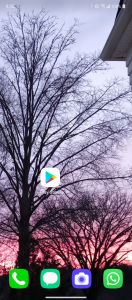 2. Then search for "outlook" in the playstore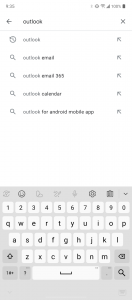 3. It should be near the top if not the first one to show up. You can see its little blue icon at the top.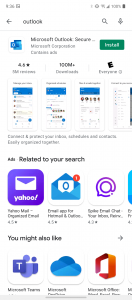 4. Click install and wait for it to load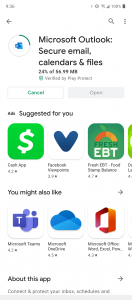 5. Once done loading the app will pop up on your main screen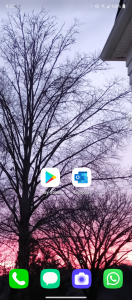 6. You can go into the app to set up your account by clicking "add account"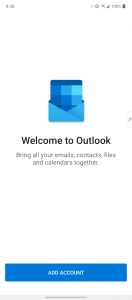 7. Next, you will enter your email address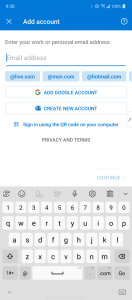 8. The next screen should take you to where you can type in your password under your email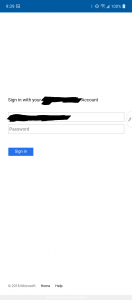 9. It will give you the option to add another account or not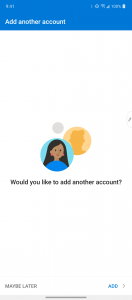 10. Once you add another account or touch "maybe later" the app will go to your inbox for easy access to your emails