---
Exchange Server Name
---
In this tech article we are going to list the basic steps to determine the Exchange server name from your Microsoft Outlook client.
Knowing the Exchange server name can allow you to set up Microsoft Outlook on multiple devices such as Android and Apple products.
In addition, one can use this guide to determine user name and domain name for Microsoft Outlook.
This guide is written in a way that it assumes Microsoft Outlook is already installed and setup on your machine.
How to Determine a Microsoft Outlook Server Name
1: Open up Microsoft Outlook 2010
2. Click File

3: Click Account Settings two times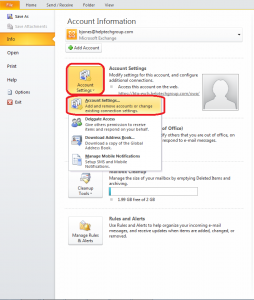 4: Click Change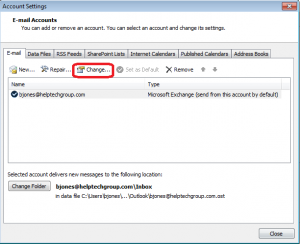 5: Record information
You just successfully determined Username, Domain Name, and Server name for Microsoft Outlook , Congratulations!