---
Outlook Web App
---
To reset your password via OWA please open it in your favorite web browser and login to it using your user name and current password.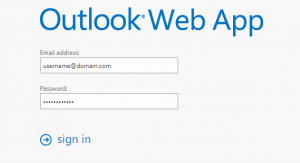 Then go to Tools menu in the upper right corner (with gear icon) and select Options.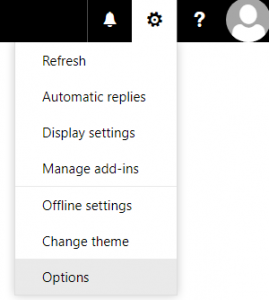 Then go to the General -> My account.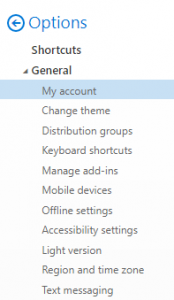 And press "Change your password".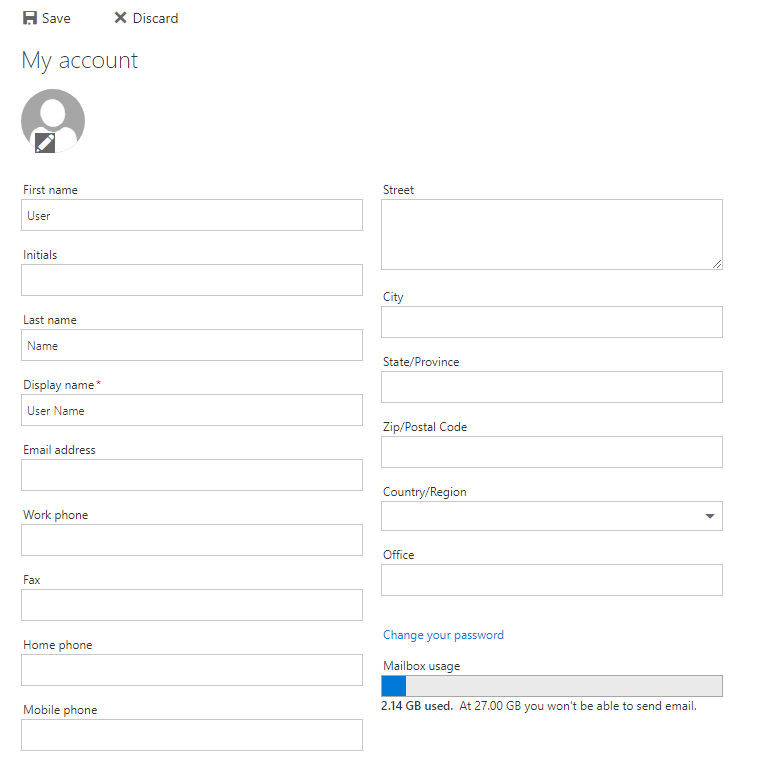 Enter your current password and then your new password two times and press the "Save" button.
Afterwards, please do not forget to update your password in your mobile devices. Your Outlook will ask for your new password as well.